Kelsey O'Connor
Content Designer
Ideas Studio
Defining a technology startup's brand voice and user experience (UX) strategy.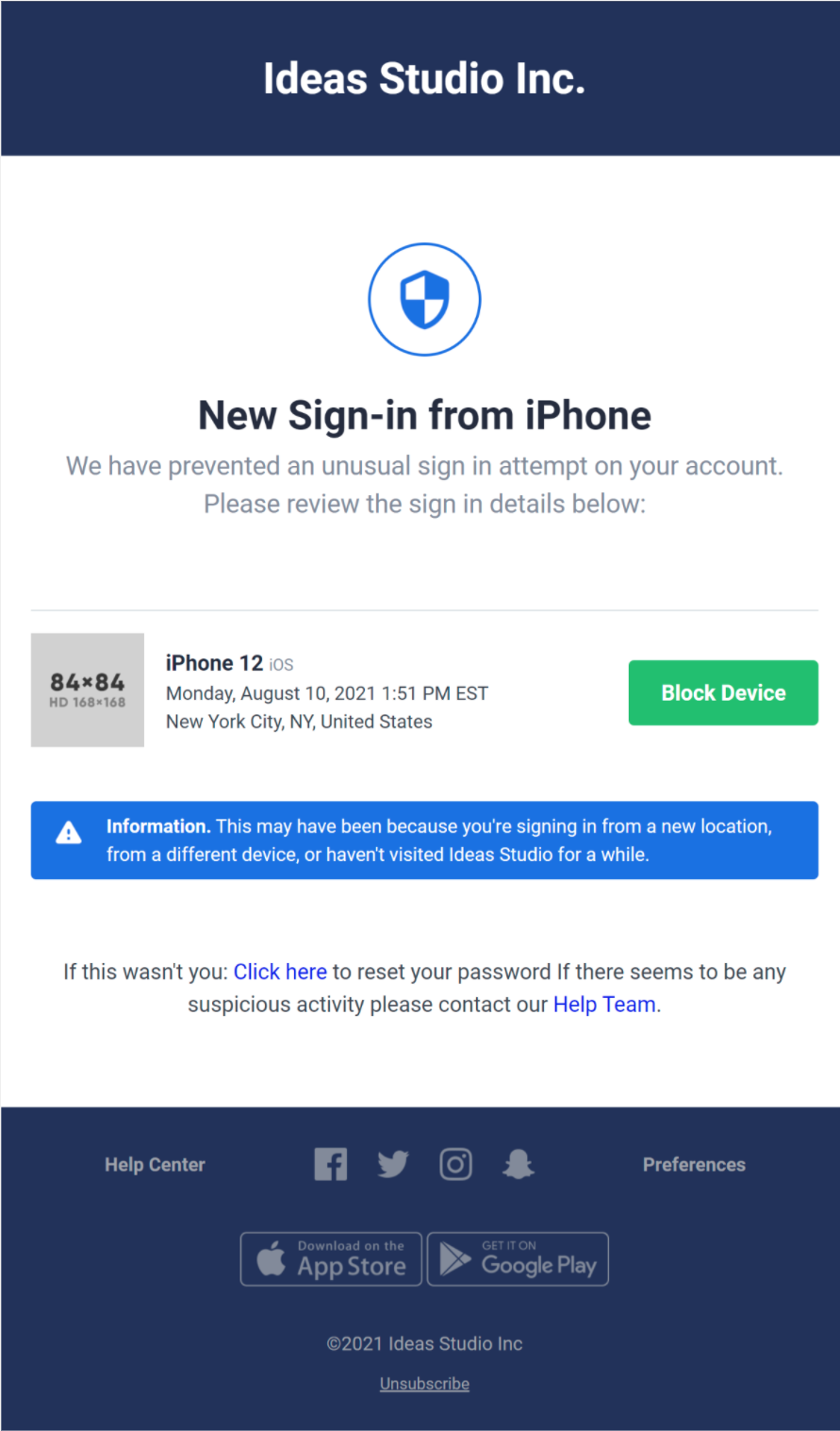 WHO
As the sole writer on the team, I report directly to the CEO.
What is Ideas Studio?
Ideas Studio is a technology startup connecting scientists, industry, professionals, scholars, media, and regulators together to promote the integration of human-centered design in product management.

The company offers a novel organizational structure for users to streamline feedback and data-sharing, as well as discuss and collaborate on solutions for providing increased human input in the creation of new technology. Ideas Studio is uniquely advantageous in bridging the communication gap between research and product management teams, bringing important discoveries regarding ethics and accessibility to light while saving companies valuable money, time, and manpower.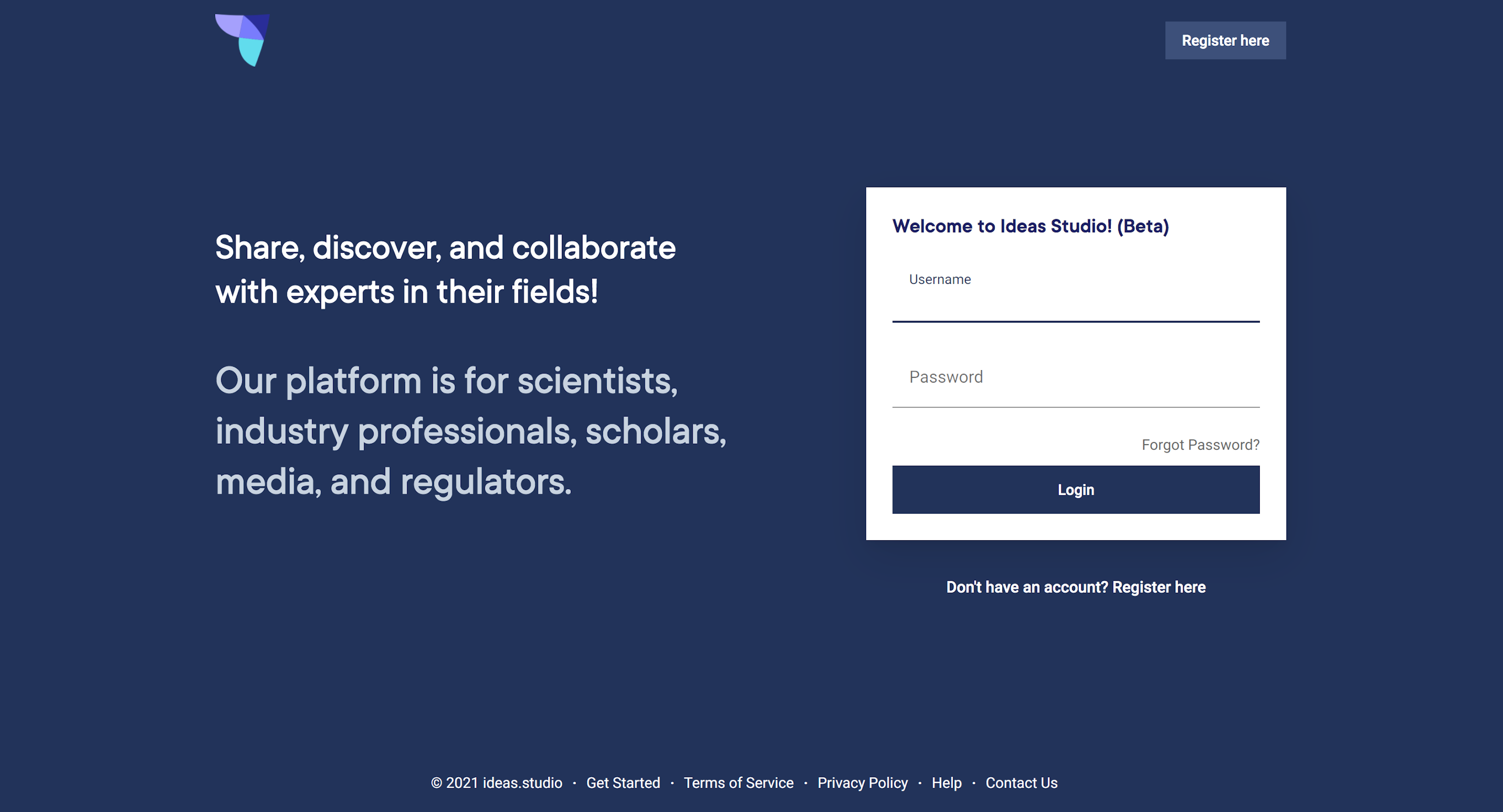 My Role in Product Design
The Ideas Studio application is a collaborative tool furthering the discourse on ethics and technology by encouraging faster networking and data-sharing.
As a UX Writer, I write microcopy such as navigational components, call-to-action buttons, notifications, and transactional emails. To solidify the company's brand voice I've also created a style guide informing UI and UX decision-making. In addition, I lead marketing efforts, composing a number of deliverables such as a business plan, emails, and media mentions to attract potential users and investors.
Check us out at ideasstudio.com!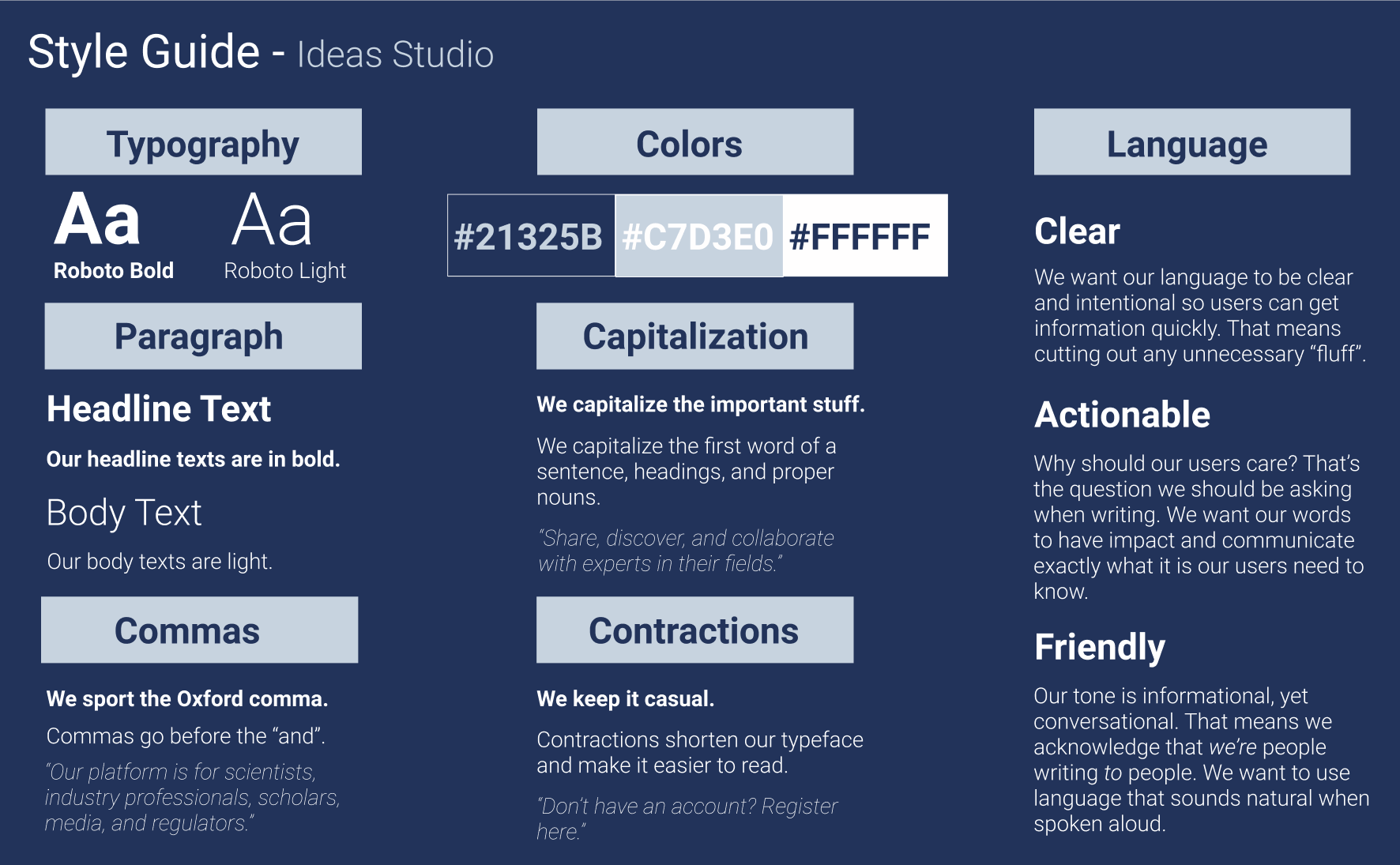 Style Guide
At a growing startup, I produce copy and design quickly to meet deadlines. Here you can find a style guide I designed to inform UI and UX standards.
Challenge:
Establish a solidified, recognizable brand identity for the company.

Help members of the team maintain a consistent brand voice within Ideas Studio's platforms.
My Role:
Strategically manage stakeholder input by communicating with the company's CEO on website and brand goals.

Lead branding efforts by defining rules for how the brand's personality should be communicated through our digital interface.

Design an informative illustration as a guide for employees to best represent the company.