Kelsey O'Connor
Content Designer
Virginia Tech
Technical and UX Writing within the College of Liberal Arts and Human Sciences' digital interface.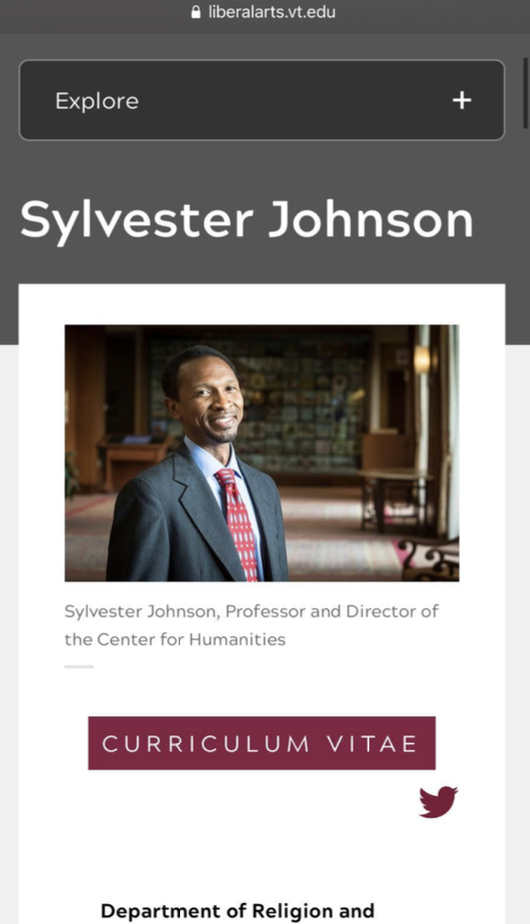 Company & Product Overview
Virginia Tech's College of Liberal Arts and Human Sciences offers over 200 undergraduate and graduate degrees in eleven departments and three schools.

The College's website is visited by roughly 75k users a month, a mix of alumni, students, parents, prospective students, and more.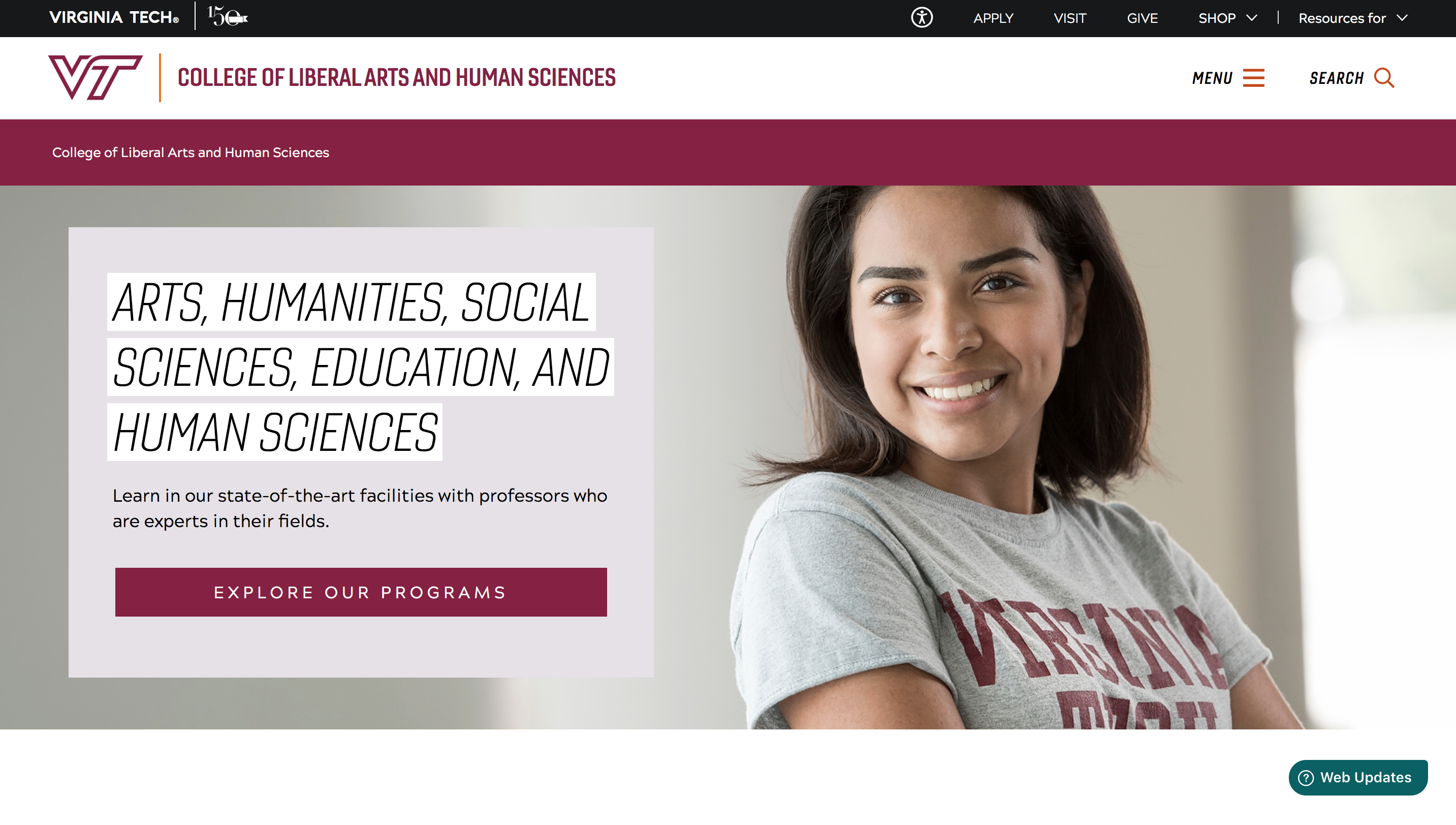 My Role in Product Design
As a Technical Writing intern for the College, I oversaw prominent updates within the University's digital interface. In this role, I exercised my copyediting, writing, research, and social media marketing skills.
In addition to contributing content for the College's website, I shot photographs, composed news articles, and developed content for social media channels to highlight student and faculty achievements.
At Virginia Tech, I was given a unique opportunity to interact with faculty and students, collecting research and developing content to highlight important achievements within the University.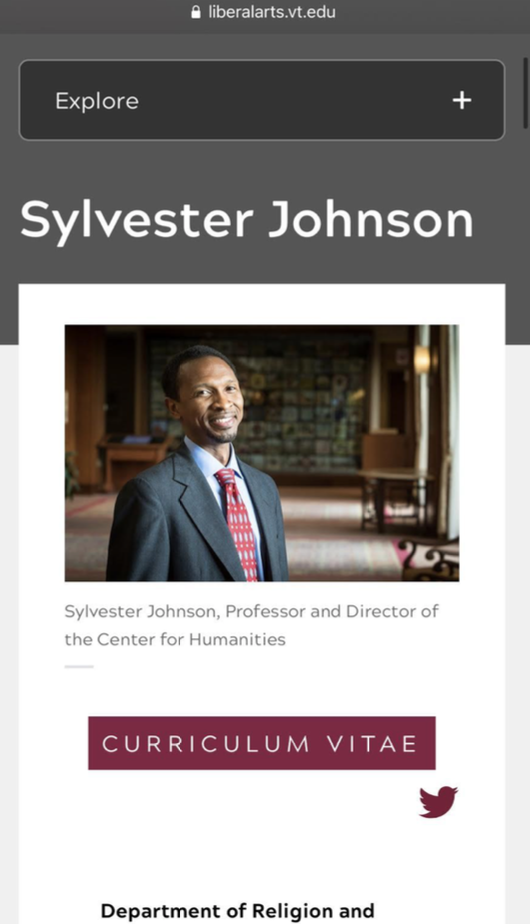 Faculty Pages
As the College's website underwent a conversion to a newer content management system (CMS), one of my biggest tasks was leading changes to the faculty pages. The profile below displays Sylvester Johnson, one of my two mentors for Ideas Studio, as well as one of the over 500 profiles I redesigned for the College's website.
Challenge:
Highlight individual faculty member's profiles and achievements as well as utilize tagging and relevant keywords to increase search traffic.
My Role:
Consulted software engineer on website goals.

Researched faculty member biographies, distinctions, and relevant media mentions.

Implemented efficient tags and keywords according to search optimization (SEO) best practices.